With the design complete, and a substantial amount of the resources needed for construction in hand, the first steps of construction began in the fall of 2012.  The thinking was that we could do the initial pours of concrete for the footers, base and pedestal, allowing ample time for curing until spring 2013.  We would use the winter to stockpile the rest of the materials needed for construction, and begin building when the weather improved.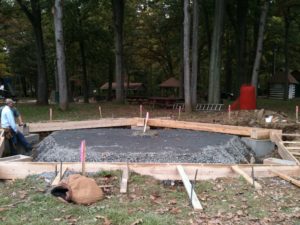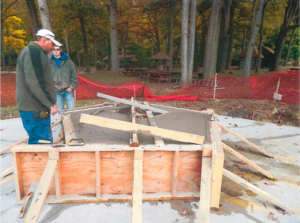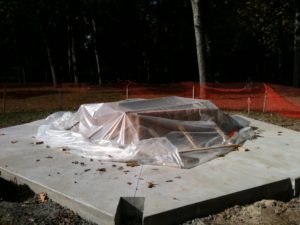 During this same period, the Rouzerville World War II Memorial and the related canon was moved to a temporary location at Red Run Park.  Local company DL George took care of both, and completely refinished and repainted the cannon.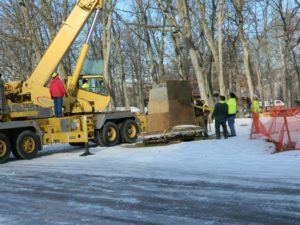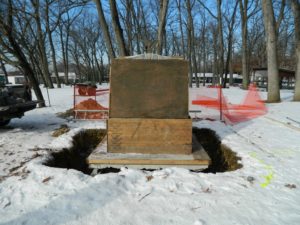 Eventually, steel girders and beams were moved to the park and construction began.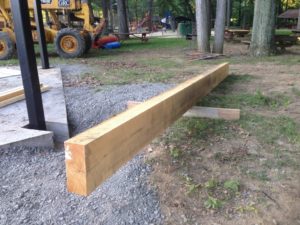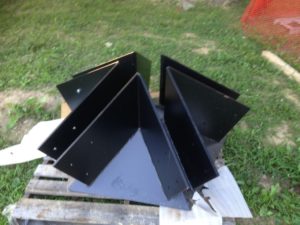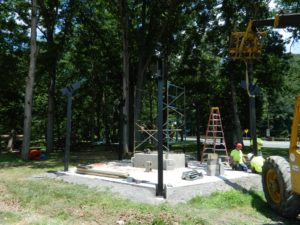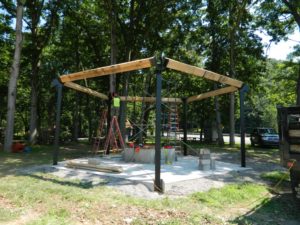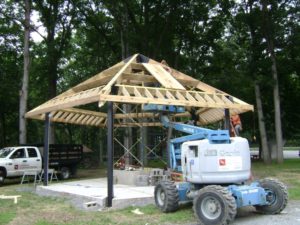 Once the roof was up, initial work on the pedestal began.  As weather permitted, the rest of the exterior construction began in earnest.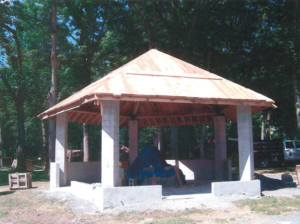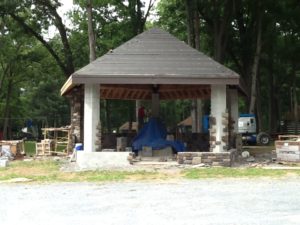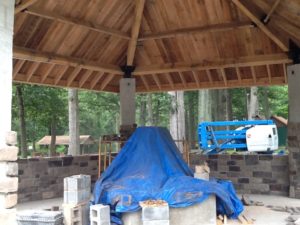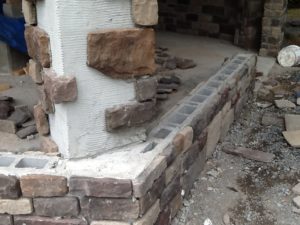 The World War II Memorial was moved to it's permanent location, and as the surrounding grounds were prepared, the cannon was eventually unchained from a tree and moved to the pavers covering the entire area to the left (west) of the Tribute.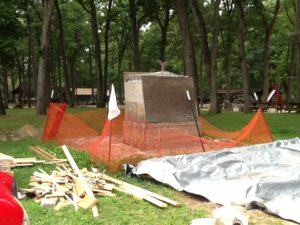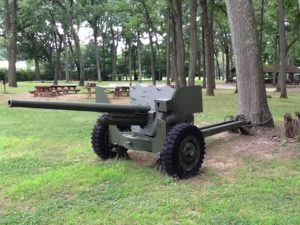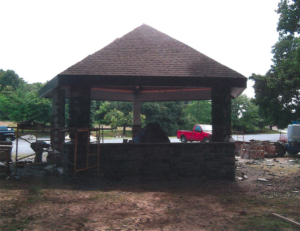 Pillars for the new Red Run Park sign were constructed while pavers were installed.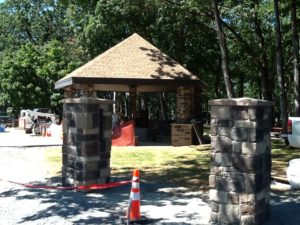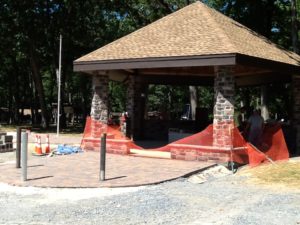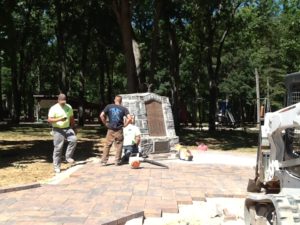 Finally, work began on the Mid-Atlantic map covering the surface of the pedestal . . .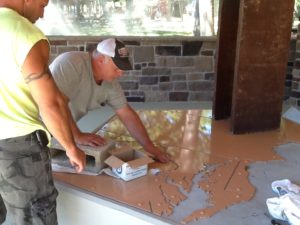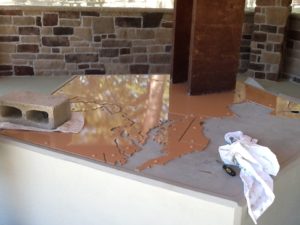 . . . and the Tribute and associated World War II Memorial finally started looking like it was designed.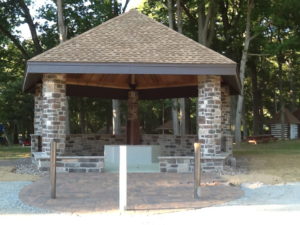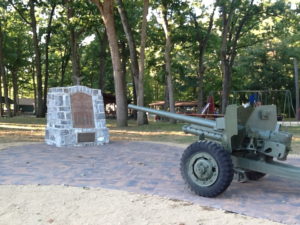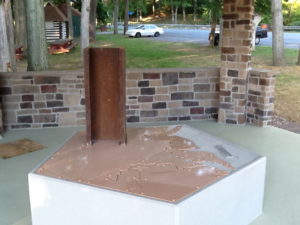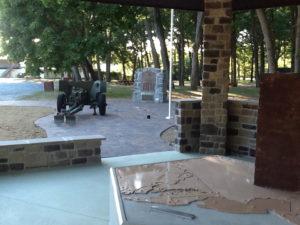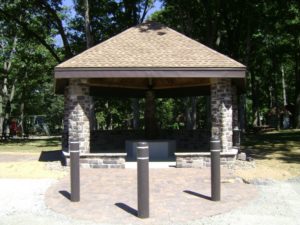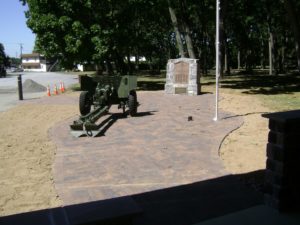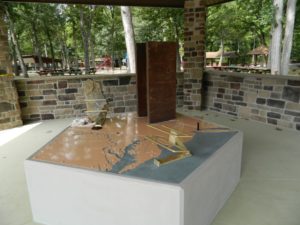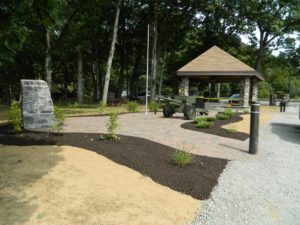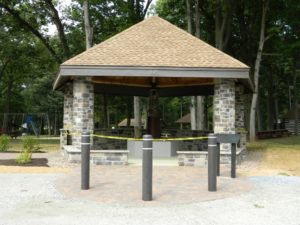 Near the end of construction, Pentagon and Flight 93 artifacts were installed to go with the small models of all three attack sites at their correct locations on the map . . .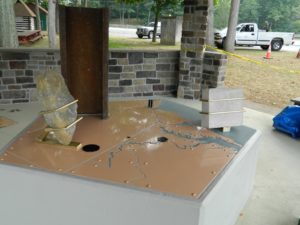 . . . the Red Run Park sign was completed . . .
. . . the grounds completed . . .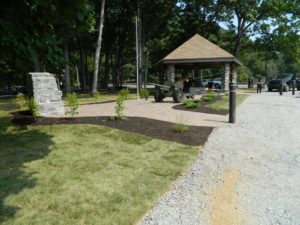 . . . and reader boards installed on the five sides of the pedestal and in front of the Tribute itself.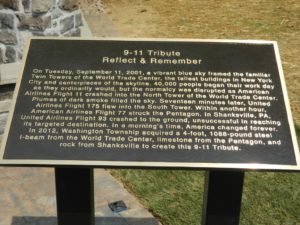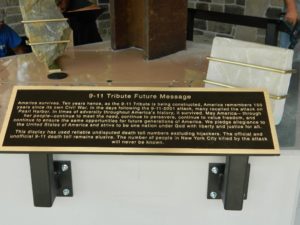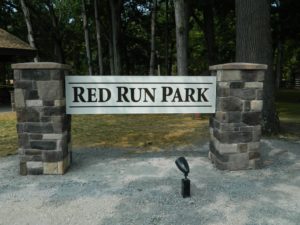 The Tribute was dedicated on September 11, 2013.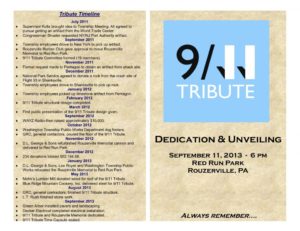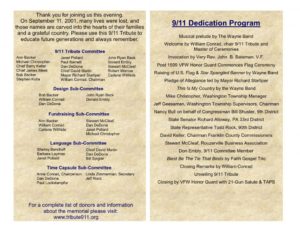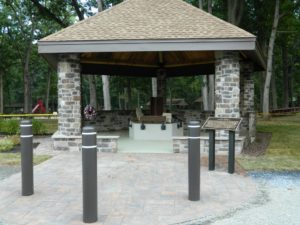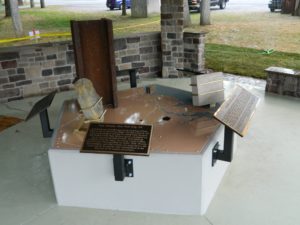 On September 23, 2013, a time capsule was lowered into a space behind the main pedestal.  The capsule contains magazines and newspaper articles addressing events of September 11, 2001.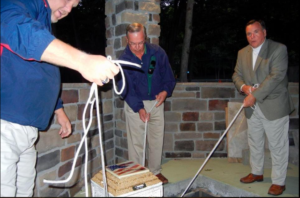 It also includes stories from people in the local about their reactions to those events.  These stories were compiled by a class at the Waynesboro Area Senior High School.  The 1.5 cubic foot urn was contributed by Paul Lochstampfor.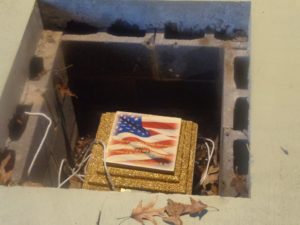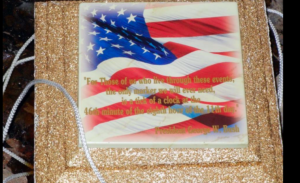 On the morning of September 11, 2015, the final element of the 9/11 Tribute design was dedicated in memory of Ann Backer, an active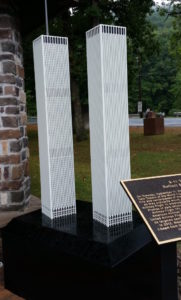 committee member who died in February.
With it's installation, the five foot scale model of the Twin Towers is the final design nod to the three attack sites, joining the Pentagon shape of the tribute its 30 foot diameter approximating the diameter of the crater from Flight 93.
In addition to the original design, the township later decided the stone parking lot in front of the tribute was too difficult for disabled citizens to navigate.  They subsequently raised sufficient funds to pave the entire parking lot and installed handicapped parking spaces.