A township-sponsored committee was established to consider the design of the Tribute.  After several early designs were offered, the committee agreed to the design pictured below.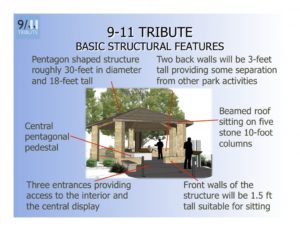 The interior is dominated by the central pedestal. The surface of the pentagon shaped pedestal is a map of the mid-Atlantic region where the attacks took place.  On the map are small models at the locations of the Twin Towers, the Pentagon and Shanksville attacks.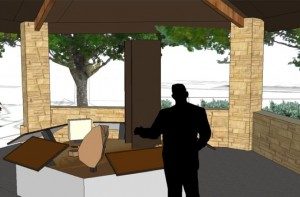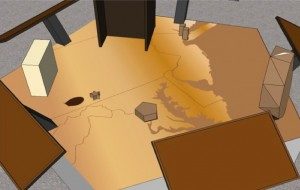 The artifacts are mounted on this surface.  Around the pedestal, five reader boards tell the story of the attack sites, the efforts of responders, the casualties, and language addressed to future generations.