9-11 was an horrendous event.  The 9-11 Tribute was built with donations of time, material, and cash to help citizens remember what happened, and to take lessons from the events.  We intend to maintain and preserve the tribute for future generations.

From time to time, maintenance and continuing development activities are initiated for the Tribute.  If you wish to support these activities, send tax deductible checks,
made payable to the:
Rouzerville Business Association
mailed to:
           Washington Township
           13013 Welty Road
           Waynesboro, PA 17268
or email
or call
 717-762-3128.
Specify you want your contribution to support the 9-11 Tribute.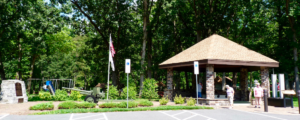 Thanks for your help, and come visit your 9-11 Tribute.